B&S Enterprises offers a variety of financial solutions for agriculture sales, parts and repairs. Call us today for more information @ 252-264-2400 or 252-237-0006 or fill out a Credit Application below to set up an account and email it to This email address is being protected from spambots. You need JavaScript enabled to view it.!
---
Financial Options:

Your financing partner. At CNH Capital, we provide agile, responsive and specialized assistance, so our customers can meet any financial challenge that comes along. Count on CNH Capital for equipment financing, leasing, insurance, revolving credit lines and more. We pride ourselves on our ability to deliver flexible, innovative financing solutions that help our customers succeed in business.
---

Productivity Plus is an exclusive line of credit designed for one purpose - to help maximize purchasing power and productivity. Use it for all your parts, service, attachments and accessory needs every time you visit B&S Enterprises. It's a great way ro track business expenses and stay on top of spending. Plus, it comes with exclusive benefits.
Exclusive Benefits Include:
---

To you, there's no such thing as "typical" land use. Whether you're a large-scale producer or a hobby farmer working on acreage, you have equipment needs. DLL can help you make it happen. DLL is now available at B & S Enterprises, Inc.
---

Farm Credit EXPRESS, an equipment financing program offered by Farm Credit, is now available at B & S Enterprises, Inc.Financing is available for farm equipment, irrigation systems, equine and AG commodity trailers, offering both loans and leases to the hard-working men and women in agriculture.. The program offers competitive rates and terms. Ask your local dealer for information about Farm Credit EXPRESS rates the next time you need to finance a piece of equipment.
---
Insurance and Protection solutions:

PROTECT YOUR EQUIPMENT FROM THE UNEXPECTED. Physical Damage Insurance (PDI) provides coverage to repair or replace your equipment in the event of direct physical loss or damage. Covered perils include, but are not limited to: collision, theft, vandalism, wind, hail, earthquake, fire, flood, tornado, overturn, ingestion of foreign objects and vermin infestation.
Key Advantages Include:
---

PROTECT YOUR EQUIPMENT BEYOND THE BASE WARRANTY PERIOD. Get peace of mind knowing your equipment is protected beyond the Manufacturer's Base Warranty Period with a Purchased Protection Plan (PPP). Available on new and used equipment.
Key Advantages Include:
---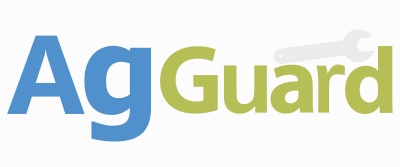 Ag Guard extended service contracts are now available at B & S Enterprises, Inc. The coverage protects you from costly failures after the base warranty expires at a sound value compared to the risk.
Key Advantages Include: